---
When you woke up today near Peabody, Danvers, and Beverly, Massachusetts, you may have wondered if you'd missed the memo about Opposite Day. What you really want to know is, Why is my car air conditioner blowing hot air? Yes, it's a little strange and uncomfortable, but the team at Audi Peabody has the answers.
---
Common Reasons for Hot Air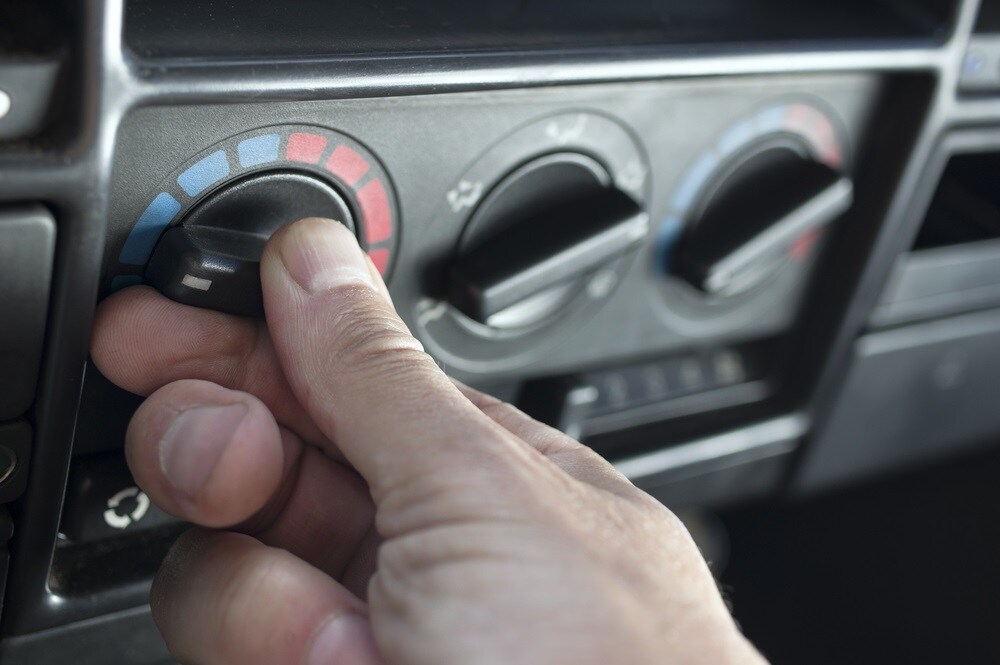 Beyond Opposite Day, there are several legitimate reasons for your air conditioner to start smacking you, either suddenly or gradually, with a blast of hot air. Let's take a look at the most common reasons.
1. Your AC Might Not Have  Enough Refrigerant
Your car air conditioner uses refrigerant to cool the air emitting from the vents. If it feels hot instead of cold, it's possible the unit doesn't have enough refrigerant. A technician can examine your car to see if more is needed.  
2. There Could be a Refrigerant Leak
If your car doesn't have enough refrigerant, it could be caused by a leak. It can be very hard to detect that because, when a technician pumps refrigerant into your car's system, it's in a gaseous state. Once the compressor gets involved, it becomes a liquid. If it exits the vehicle, it's back to gas.
You may see an oily residue near the air conditioner hoses and other connections, but one of our service center techs will know best. Our technician will inject dye into the system to identify any type of leak, and, once the source is found, will coat it with sealant.
3. Condenser Issues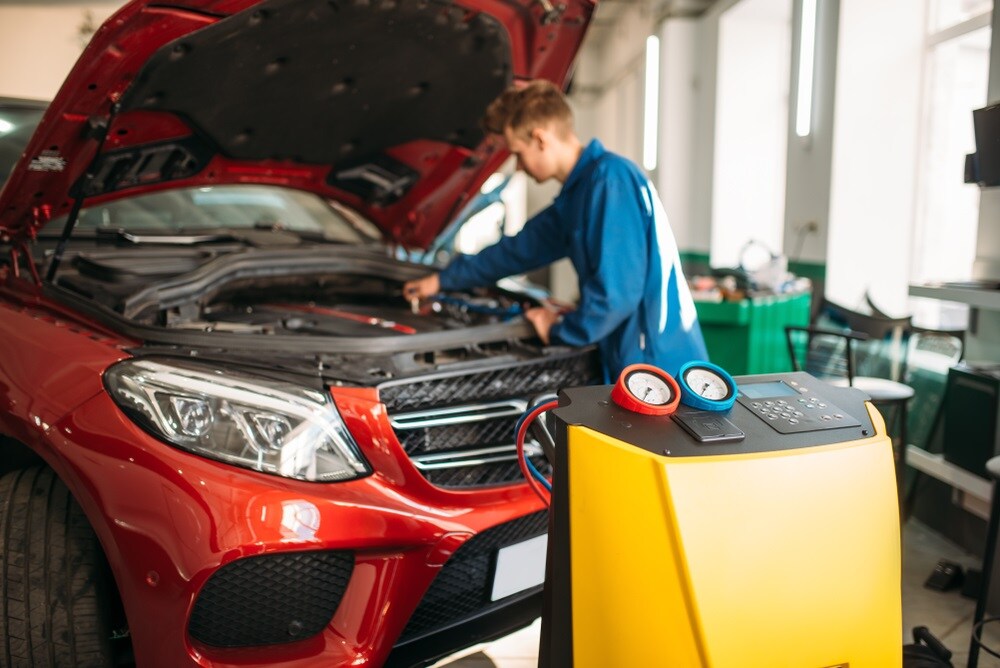 The condenser takes heat away from the refrigerant in its liquified state with the assistance of cooling fans. If it fails to do its job, it may be for two reasons. There may be a blockage in the tubes the liquid passes through or the condenser may be broken.
Does the condenser have a blockage? If so, you can bring your vehicle into our service center and a technician can flush the system.
Is the condenser broken? If that's the case, we can replace it with a new one.
4. Something Could Be Wrong with the Compressor 
Without the compressor, the entire system couldn't produce the refreshing cool air you usually get on a hot day. It pushes refrigerant through the necessary tubes to land in the right place. So, you'll still get air, but it won't be cold.
If that's the case, it usually means the system hasn't been used in a while-maybe not since the last really hot or humid day. One way to prevent this from happening is to run the air conditioner once a month-even in the winter-for 10 to 15 minutes to give it some exercise.
5. Your Cooling Fan Could Have Broken
The condenser and the cooling fans team up to cool off your car, but if one of the fans is broken, you'll only feel hot air. Bring your car to our service center, and we can tell if the somewhat fragile cooling fans have cracked. This can happen after you drive over a bump or get bumped by another car.
6. There Could Be an Electrical Problem
Another reason that could cause your vehicle's air conditioner to blow hot air is an electrical issue, like frayed, older wires or a power surge. To protect you from an electrical fire, the system shuts off. The tangle of wires may lead you off the beaten path, so trust our skilled technicians to find the way and replace them.
Get Your AC Working at Audi Peabody! 
We want to let Danvers, Peabody, and Beverly drivers know that, no, you didn't miss the memo about Opposite Day. There's a genuine reason your air conditioner keeps blowing hot air. If you need your vehicle's air conditioner or any other automotive system inspected for possible issues, schedule an appointment at Audi Peabody.