It's time to begin the search for your next car here at Audi Peabody. Your next car is a major investment, and you want to work with a car dealer who cares about your Peabody, Danvers, and Beverly, MA, needs.
Why buy from Audi Peabody? We're focused on helping you find a car now, of course. However, we're here to take care of you-and that Audi you've bought-for years to come.
The Audi Peabody Experience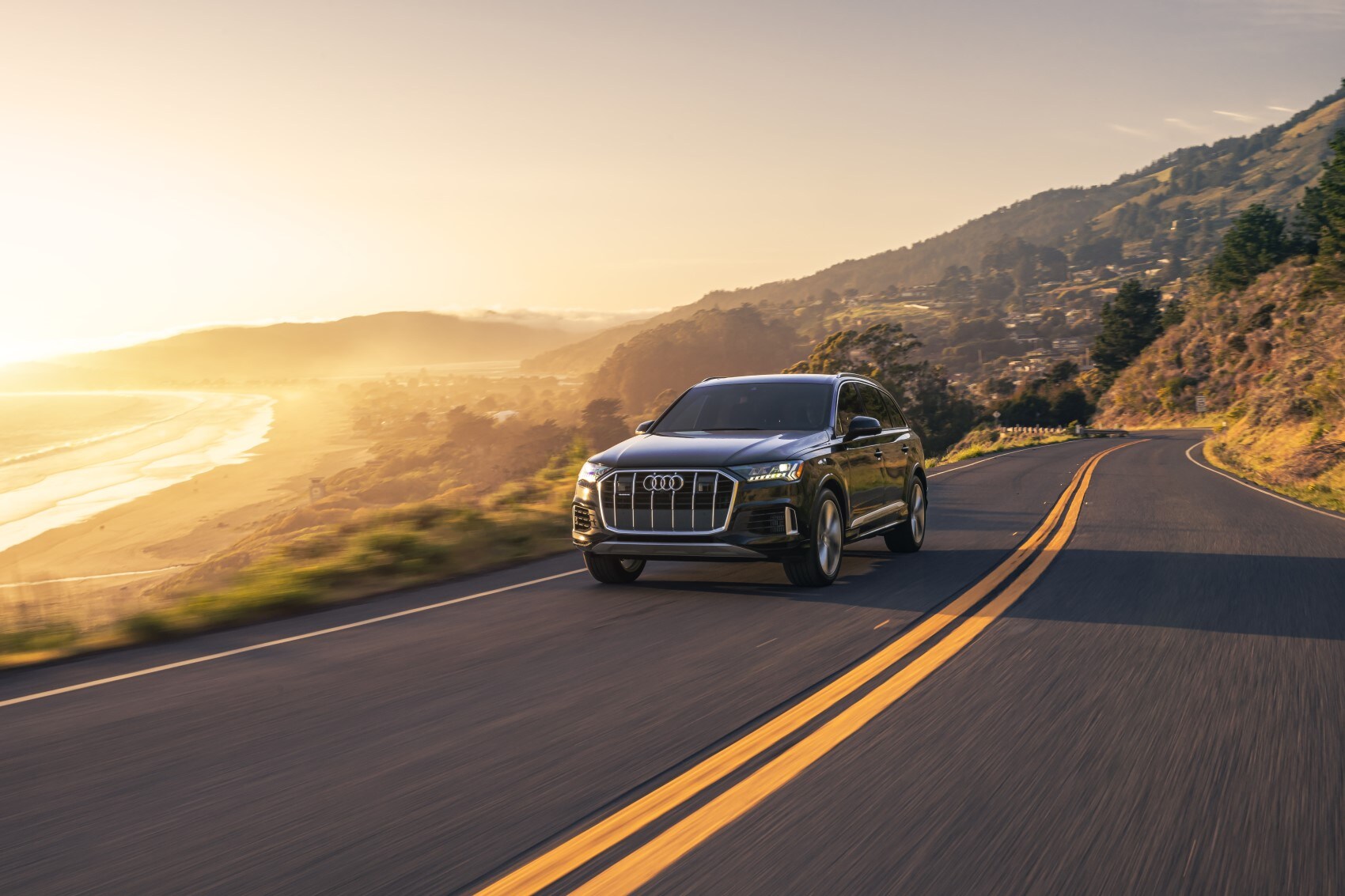 Our state-of-the-art facility is a great place to shop for your next car. Of course, our online inventory can make things easy for you if you prefer to begin searching for your next vehicle online. An Audi is a luxury car with a lot to offer, and our dealership offers everyday affordable pricing on a large inventory.
Whether you're buying new or considering one of the standout pre-owned options at our location, there's always plenty to choose from. You may be drawn to the sportiness of the Audi A4, the professionalism of the A6, or the spaciousness of the 3-row Q7. Look for an exceptional offer on our large pre-owned and certified pre-owned inventories, getting your next Audi in a way that works for your budget.
Convenient sales and service hours mean you'll be able to shop for an Audi when you want. Our sales team is here on Saturdays and Sundays to better assist you, while our service team is here late on Saturdays.
We're always striving to do our best each day. Remember, if the Ira Oval is on your car, you know you got a great offer!
Audi Financing or Leasing Experience
When you've found an Audi you love, our finance team will help you drive it home. We can create a personalized financing or leasing plan that meets your needs. Just sit down with us, and we'll review everything you need to know.
Are you someone who prefers to get started from home? Use our online finance tools.
The What's My Car Worth tool informs you of the approximate value of your current vehicle. You can trade your ride in to our dealership when purchasing or leasing your Audi.
Unsure if leasing or buying is the best choice for your lifestyle? Read our articles on buying vs. leasing, or speak with a finance team member!
Our finance center also offers an online finance application. Fill it out from home or on the go, and our team will review it to determine if you're eligible for financing.
In 2018, Audi Peabody was recognized as a 2018 Magna Society award winner. This award recognizes the best of the best among U.S. Audi retailers. Audi started the Magna Society to shine a light on the dealerships that have gone above and beyond, reaching benchmark levels in the customer and ownership experience.
We're proud to have been a recipient of this award. We look forward to connecting with you, so you can enjoy the Audi experience!
Taking the Wheel of an Audi
If your Audi is equipped with quattro® all-wheel drive, you'll be behind the wheel of a vehicle that can provide a more thrilling drive. It's not just for wet weather, either. The grip and available torque vectoring technology offer better handling and cornering performance when driving in dry weather.
Audi Service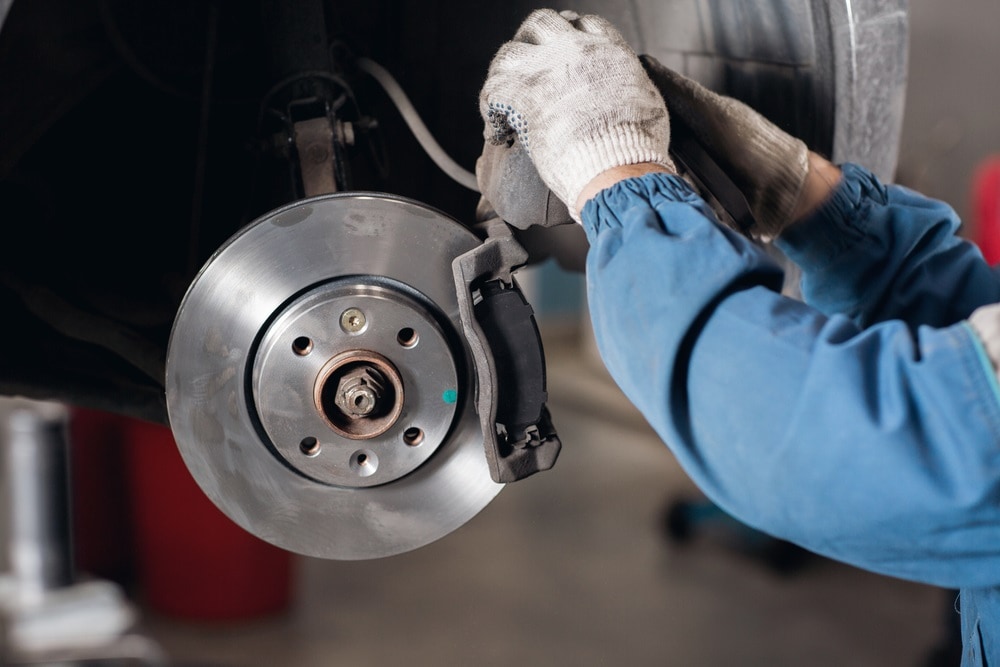 To ensure you're able to maintain that Audi performance for years to come, be sure to schedule regular maintenance here at our dealership. We'll handle your oil change, brake pad replacement, and any other Audi service required, so that you can drive confidently.
Our highly trained technicians will care for your Audi and use Audi Genuine Parts. These parts come from our onsite parts center, and are made by Audi for your specific Audi, ensuring your Audi stays 100% original and functions the way it should.
If you're looking to customize your Audi, shop at our Audi parts center to find Audi Genuine Accessories that make your dreams come true. Our Audi service team will then install them for you.
Audi at Your Door
Prefer to shop at home? No problem. Our Audi dealer offers an Audi at Your Door experience. This personal Audi experience gives you a luxury shopping experience that brings a vehicle to you.
Audi at Your Door allows us to bring a test drive to you, appraise a trade-in virtually, will enable you to purchase your vehicle remotely, and even pick up and return your car for needed maintenance.
You can shop for an Audi on your schedule at home. It all begins on our website, where you can explore our inventory virtually. Call us if you have questions about the Audi at Your Door program.
Purchase or Lease Your Audi Via AcceleRide
If you already know that you want to purchase or lease an Audi and prefer to do it all online, you can do so using our AcceleRide program. While you purchase your Audi, a personal concierge will be available to answer any questions you may have.
Start with searching our inventory online. You can select from both new and pre-owned Audi models in our inventory. Once you've found the Audi you love, unlock pricing and apply for financing.
If you have a vehicle you'd like to trade, you can do that, too!
Once your finance application is submitted, our team will create a financing or leasing plan based on your application. You'll then receive a final offer sheet to go over with the updated numbers from your application.
All you have to do then is accept, and schedule a delivery or pick up of your Audi! Our delivery specialist will have some paperwork for you to sign, and can help you set up any technologies in your Audi.
Buy Your Next Audi at Our Dealership Today
Are you ready to find the car you'll love calling your own for years to come? Visit Audi Peabody today, and get ready for the Audi experience near Peabody, Danvers, and Beverly, Massachusetts, with a test drive.
We look forward to seeing you here at our showroom!