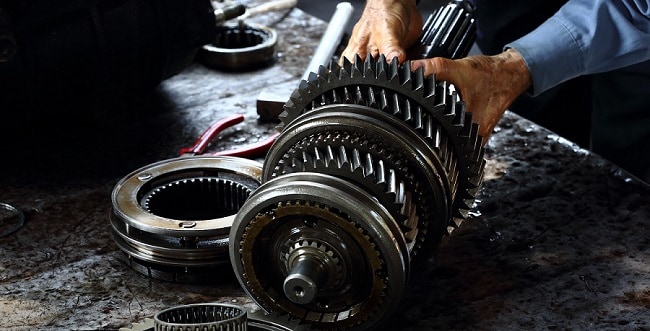 The transmission is an important car part, as it's what helps the vehicle move forward. If there's an issue with the transmission, you'll have a difficult time traveling around Peabody, Danvers, or Beverly.
Below, we'll go over the exact role of the transmission, along with signs that yours needs to be repaired or replaced. Read through our guide below and contact us at Ira Audi of Peabody for transmission repair near you.
What Does a Transmission Do?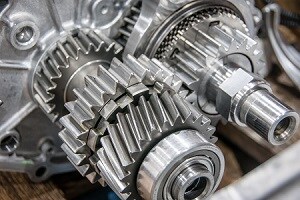 A transmission has a specific job: to make sure the right amount of power goes to your wheels to drive at a certain speed.
It works in a similar fashion to that of a bicycle. If a bike chain is off, then it won't work at all. If it's in too high of a gear, you'll have trouble moving from a complete stop.
There are two types of transmissions: manual and automatic. In a manual car, pushing the clutch disconnects the engine and transmission. Once you adjust to a new gear, you can release the clutch and drive away. In an automatic vehicle, the transmission will do all the work for you.
Regardless of which transmission your car has, it needs to be well-maintained. Otherwise, you'll lose fuel economy or might not be able to drive it at all.
Signs of Low Transmission Fluid
There are hundreds of components within a transmission that work together to keep the car moving. Transmission fluid is what keeps those components working properly. It'll not only keep everything cool and lubricated, but it'll also help prevent buildup.
This fluid needs to be replaced regularly. Otherwise, you'll get a loss of acceleration, difficulty shifting gears, or even transmission failure.
When you need a transmission fluid change depends on your car. Some need it every 30,000 miles, while others can wait until every 100,000 miles.
You should always check your owner's manual for the exact number of miles. However, that's usually based on normal driving. If you often push your car with hard accelerations or are in frequent stop-and-go traffic, then the transmission fluid will need to be checked more often.
Signs of Transmission Problems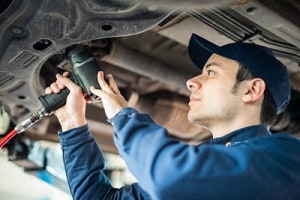 There are several signs to look out for to determine if your transmission needs to be repaired.
If you see fluid on your driveway, then there's a good possibility the transmission is leaking. There are several reasons why the car could be leaking transmission fluid. These include worn seals or gaskets, damaged bell housings, or a loose transmission pan.
Transmission fluid generally has a slightly sweet or tart odor. If you smell a burning odor, then the transmission could be burning, which would result in needing a complete replacement.
Another warning sign is a delay in movement. Transmissions were designed to go into the correct gear every time. In a manual, if the engine revs up after shifting but the car doesn't move as quickly, then something is wrong. This lack of response comes up in an automatic when the car shifts from park to drive, or vice versa.
Schedule Transmission Repair Today!
To get transmission repair near me, contact the Ira Audi of Peabody Service Center. Our technicians will use only genuine parts to get your transmission up and running again. You'll be back on the streets of Peabody, Danvers, and Beverly before you know it.
Don't wait. Schedule transmission repair today!