From Schilling's bloody sock to Brady and Belichick's dynasty, New England has the richest sports history in the country. Its fans deserve the best place to watch the games too. If you're looking to cheer on the boys from Beantown in your own backyard, head over to Tony C's Sports Bar & Grille.
A New England Sports Tradition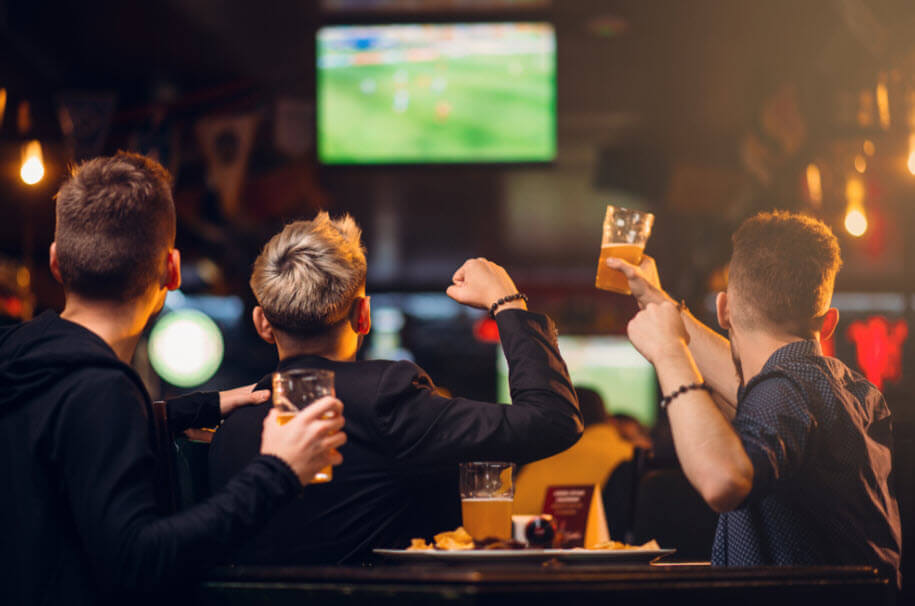 Tony Conigliaro's iconic Sports Illustrated cover exemplified the Boston sports fan. After missing a season and sustaining and unforgettable black eye, he made a remarked return to the dugout. Just like Tony C, sports fans in New England hang tough with their teams through all the highs and lows.
Today, there are Tony C's Bar & Grille locations all over Massachusetts that honor his career and legacy. Fans can visit Tony C's locations in Peabody, Somerville, Burlington, and at the Boston Seaport. Plus, you can reserve space in each one for your own private party.
Batches of Beer & Bar Favorites
Whether you're coming by for game day or meeting up with friends to debate all the off season moves, Tony C's offers a beer that'll quench your thirst. They've got 40 beers on tap, plus a long list of bottled beers. Plus, they've got a great wine list and lineup of craft cocktails too.
Whatever you're drinking, you'll find some food that'll pair perfectly with it too. Leading off, there's an all-star lineup of appetizers. You'll find chicken wings and tenders, buffalo chicken taquitos, loaded nachos, Thai calamari, home run chili and more!
Next up, you can enjoy an MVP caliber sandwich like a classic Maine lobster roll, a beer battered fish sandwich, or the ultimate BLT with Vermont sharp cheddar. In the cleanup spot, you can choose between some succulent burgers, including The #25. It honors Tony C himself with Vermont cheddar, crispy pork belly, a fried egg, and smokey hoisin sauce.
Meanwhile, they've got a deep bench that includes regional favorites like Louisiana gumbo and classic entrees like filet mignon, mac and cheese, and fish and chips.  When it's time to bring in the closer, top things off with an Irish coffee or some cheesecake.
Batter Up
Follow Tony C's Sports Bar & Grille on Facebook to see their specials and featured cocktails. Once they've whet your appetite, you'll want to come back every time you favorite team takes the field.