Audi Parts Specials in Peabody MA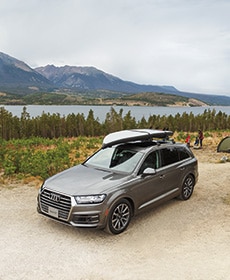 15% Off
Audi Genuine Brake Special
Applies to any Audi Genuine brake service or repair. Includes inspecting the calipers, new brake pads, rotors, sensors and hardware, and fluid top-off.
$129.95
Brake Fluid Exchange
Includes visual brake inspection while replacing your brake fluid with Audi Genuine Brake Fluid, which is specifically engineered for your Audi vehicle. Audi of America recommends this service every 2 years.
Monday 7:00am-6:00pm
Tuesday 7:00am-6:00pm
Wednesday 7:00am-6:00pm
Thursday 7:00am-6:00pm
Friday 7:00am-6:00pm
Saturday 7:00am-6:00pm
Sunday Closed