Welcome to the Audi Service Center in Peabody, MA! We're one of the premier service centers and Audi repair shops in the area. If you live in Peabody, Danvers, Beverly, or any of the nearby Massachusetts communities, we invite you to upshift your expectations and schedule service today. Give our service center a call at 877-640-9875 today!  
There are a few ways to schedule your service appointment right now. First, you can go on our website and set it up there. Next, you can call us on the phone to speak with one of our representatives. Finally, you can stop by our Audi Service Center in Peabody, MA, as soon as possible. We offer expert service for your Audi or car including: 
Turn to your Audi Peabody service experts when you need work done on your car! 
Our Audi Peabody Service Center & Team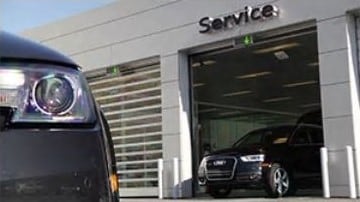 When you walk into our Audi Service Center, you'll immediately notice a few things that are quite different from what you might find at other auto repair centers. Here's an overview of our many amenities:
Free Wi-Fi, flat screen HD TVs, and video game stations
Gourmet coffee and cappuccino, and complimentary bottled water, soft drinks, and snacks
Private work stations and children's play area
Courtesy car wash and Rideshare
24-hour Roadside Assistance
And many other perks!
You'll also notice a few things about our team that are incredibly refreshing. Our guys and gals are here to service your Audi, sure, but they're also here to make sure that you have the best experience around.
Of course, they do their job efficiently and effectively, but they also do it courteously and respectfully. They'll treat you like a VIP every time that you walk through our doors. It's the way things should truly be.
Audi Repair and Service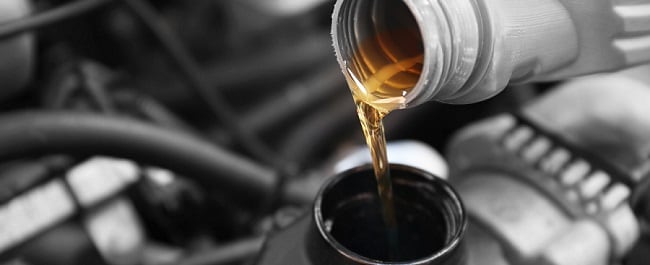 It doesn't matter if your car is an Audi Q3, Audi Q5, Audi A3, Audi A4, or an Audi A6. It doesn't matter whether it's a different model. It doesn't even matter if it's made by another make entirely. Our certified Audi technicians can take care of any issues that are going on, major or minor.
They're well-versed in small procedures like oil changes, tire rotations, engine tune-ups, and other things of that nature. They're also trained in major overhauls like engine replacements, transmission repairs, custom outfitting,
 and much more. Routine maintenance? Emergency service? It's not a problem!
Auto Repair Resources
We've created a few online tools that you can use to schedule the service that you need or find the parts that you want. Here's a closer look at each link and what it can do for you. Check 'em out today...
Schedule Service: This is where you can fill out a simple form to make your appointment ASAP.
Service Specials: This index will provide you with specials that can save you even more cash.
Collision Center: If you've been in a major accident, we can perform all the extensive body work and painting that your Audi will need. It'll be looking and running as good as new very soon!
Tire Center: We've got all the brands and all the sizes that you could possibly want. Awesome!
Our Educational Service Content:
Schedule an Audi Peabody Service Appointment Online Today!
If you live close to Beverly, Danvers, or Peabody, then the Audi Peabody Service Center is the place for all your Audi service needs. Get in touch with us through the avenues above to schedule car service!