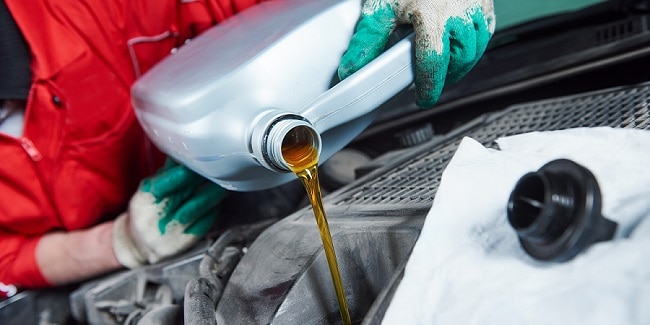 Above all else, you love the smooth performance of your vehicle. As you cruise down the roads of Peabody, Danvers, and Beverly, you want to be sure that every part of your car is kept in top-notch condition. Luckily, regular oil changes preserve the main components of your engine, so you can tackle every curve on the road like a champion speedster.
If you think it's time for your Audi to get an oil change near me, visit the service center at Audi Peabody. Let's learn more about all the ways we can help you keep your car in the best shape possible. 
How Long Does an Oil Change Take?
How Often Should I Change My Oil?
Car Leaking Oil After Oil Change
Our Oil Change Professionals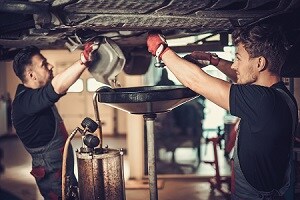 When you're ready to arm your automobile with some much-needed maintenance services, it's helpful to have access to a team of trained technicians.
Our service center is filled with repair professionals who come with years of experience in automotive repairs, replacements, and more. From basic oil changes to complicated wheel alignments and everything in between, our mechanics go above and beyond to exceed your expectations during every visit.
On top of that, reserving your first checkup couldn't be easier. Simply click on our convenient Schedule Service Appointment under the Service tab. After you've filled out the form with your information and selected your preferred date, our staff will reach out to confirm your appointment.
Why Are Oil Changes Important?
As one of the key components of your Audi motor, oil allows the various parts of your engine to work together without overheating.
By equipping your car with regular checkups, you'll provide the lubrication it needs to function smoothly. That way, you won't worry about damaging your engine with excess heat or friction.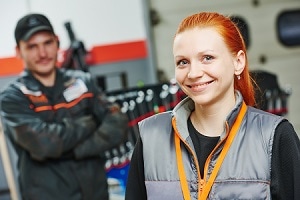 Over time, your engine oil gathers dust, dirt, and other particles from the road. Once that grime enters your motor, you can be sure that it'll build up, corrode your engine, and begin to affect the overall performance of your vehicle. However, if you take the time to visit a trusted Audi service center for an oil change, you'll avoid any unnecessary repairs caused by that pesky dirt.
If you love the efficiency of your speedster, remembering to change your oil on a proper schedule is critical to keeping you on the road. Plus, to keep your vehicle steering clear of filling up on gas too often, oil replacements are essential.
Heat, friction, dirt, and grime can all play a part in slowing down the performance of your motor. When your automobile has to work hard to push you forward, you'll ultimately use up more fuel.
Schedule an Oil Change near Me Today!
At Audi Peabody, we pride ourselves on our ability to assist drivers near Peabody, Danvers, and Beverly by preserving the performance of your Audi. We're happy to provide you with attention-to-detail during every appointment and any information you need to help your car run smoothly for a lifetime.
So, if you can't remember the last time your vehicle received maintenance, schedule an oil change near you at our service center.