Having the right amount of air pressure in your tires is vital to your car's health. It's important to know that, throughout your Peabody, Danvers, and Beverly drives, the air in your tires is at the level it needs to be for optimal performance as well as your safety and that of your passengers. If the tires are overinflated or underinflated, you'll run the risk of damaging your tires. This could result in costly repairs, or even worse, it could cause you to lose traction.
That's why it's crucial to maintain proper tire pressure at all times. Accordingly, Audi Peabody has laid out the following steps showing you how to check tire pressure. If you have any questions as you make your way down the list, any of our experienced technicians will be happy to help.
Checking Tire Pressure
Step 1: Your Supplies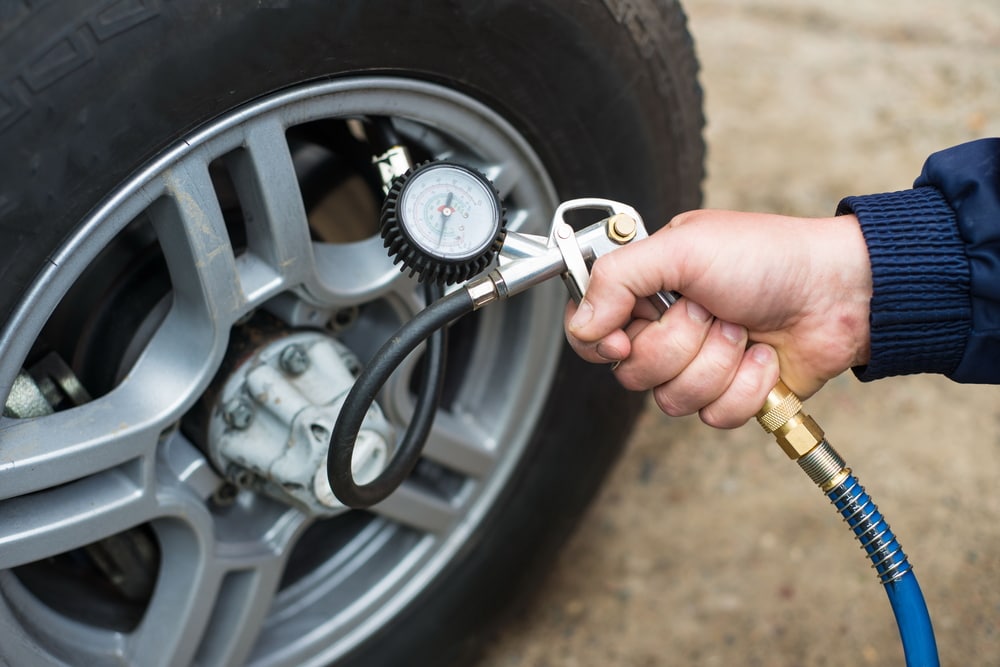 Checking your tire pressure is a pretty simple, straightforward process that doesn't require a lot of cumbersome equipment. You merely need a few supplies to get the job done:
Air Compressor
Tire pressure gauge
Pen and paper
Depending on what you prefer to use, you can find a portable air compressor in most auto parts stores or simply stop off at a nearby gas station and use the one there. Also, there are three types of tire pressure gauges. Whether you choose to use a digital, stick, or dial gauge is entirely up to you.
Step 2: Get the Recommended Tire Pressure
Take a quick look at your owner's manual for the recommended tire pressure level for your tires and be sure to write it down for easy recall and in case there are different air pressure level requirements for front and rear tires.
Before checking your tires, it's important to note that these numbers are for when the tires are cold. A tire is considered cold if it has been parked for three hours or more or has been driven less than a mile.  
Step 3: Check Tire Pressure
First, remove the valve cap from the first tire. When you do, you'll hear hissing from the escaping air right away. Press the gauge into the stem until the hissing stops. Write down the reading from the gauge. If air needs to be added, do that now. 
Step 4: Refill Your Tire
Once the compressor is up and running, place the end of the hose over the valve stem and press the lever. Once the tire is filled, check its pressure again to see that it's at the correct level. If you've overfilled the tire, let the excess air out until you've reached the desired amount.
Be sure not to drive on overinflated tires. This could accelerate the degree at which your tires accumulate wear and reduce effective traction as well.  
Step 5: Repeat
After you've done the first tire, check the remaining tires and refill as needed.
When to Check Tire Pressure
You'll want to take the opportunity to check your tire pressure when the tires are cold. This means they should be checked either first thing in the morning or at least three hours after you've stopped driving the vehicle.
A good rule of thumb is to check your tires once a month with the gauge. However, you can always check them every time you get gas. You can even do a visual inspection each time you approach your car simply to see if any of them look a little deflated. If so, you can grab your gauge to get the exact tire pressure number and then act accordingly.
There are special instances in which tire pressure should be checked right away. If you accidentally run over a sharp object, that could puncture the rubber, causing a leak. You'll also want to check tire pressure if you strike a curb or if there's a sudden drop in temperature.
By regularly checking tire pressure, you'll ensure the tires will provide optimum traction for a long time to come.
When to Get New Tires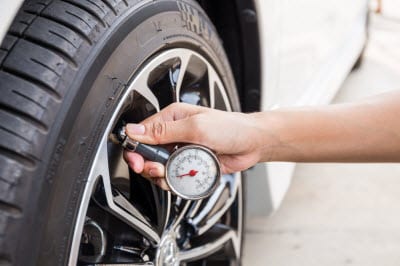 Tires tend to naturally lose two to five pounds each month. However, if your tires lose air more frequently, or perhaps you've sustained a puncture, you may have to get them replaced. They may also have to be replaced if the valve stem is damaged as that can potentially cause them to leak air.
If the tires aren't at their correct tire pressure, it can lead to other issues. These could include:
Uneven wear
Cracks in the sidewall
Bulges or blisters in the tire
If any of these issues pop up, have your tires replaced right away. Take your vehicle to a reliable service center and the service technicians will outfit your automobile with brand-new, high-quality tires.
Now that you know the steps that are involved in checking your tire pressure, you can be confident your tires are at the right level as you make your way through your regular Peabody, Danvers, or Beverly commutes.
Schedule Tire Service Today
At the Audi Peabody Service Center, our certified technicians can check tire pressure for you. We'll fill them up with air as needed and perform other tire services such as tire rotations and wheel alignments.
If you need maintenance or repair work near Peabody, Danvers, and Beverly, don't wait-schedule a service appointment with us today!