One crucial part when it comes to taking care of your vehicle is having your tires serviced. You'll want to have them regularly inspected to make sure there's enough tread on them and air inside them. You'll also benefit from having them rotated when needed. All of this will keep your car driving smoothly, efficiently, and safely around Peabody, Danvers, and Beverly.

How long does it take to rotate tires? Here at Audi Peabody, our team of trained technicians can get this service done for you in a quick manner. That way, you can maintain the great performance of your car while also getting to other appointments you have scheduled for the day on time.
The Importance of Rotating Your Tires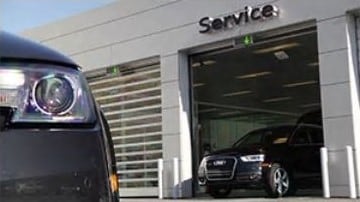 Rotating your tires is just having your tires moved from one position to another. This is to prevent uneven wear to the tires. When you rotate the tires, you're able to stop one tire or a specific spot on the tire from becoming more worn than the other tires. Doing this ultimately helps your tires last much longer, meaning you won't need to change them for new tires as frequently.

Schedule a Fast Tire Rotation with Us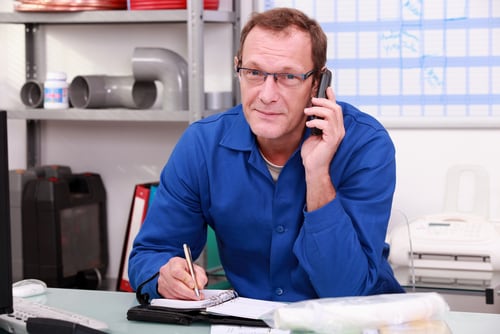 Since it's such a vital service to regularly have done, how long does it take to rotate tires? Luckily with our team of experienced technicians, this job won't take up too much of your time. When trying to find a time to schedule your tire rotation, you'll only need to plan to be at our dealership for a short period of time.

While we work on getting your tires rotated, you can also get work done with the free Wi-Fi® we have in our sitting area. There are even private work stations, so grab a cup of our coffee and set up your laptop to catch up on that to-do list! You can also relax and watch TV while the kids have fun in the play area. Then, in no time, we'll be handing your keys back to you, so you can be on your way!
How Often Do I Need to Have My Tires Rotated?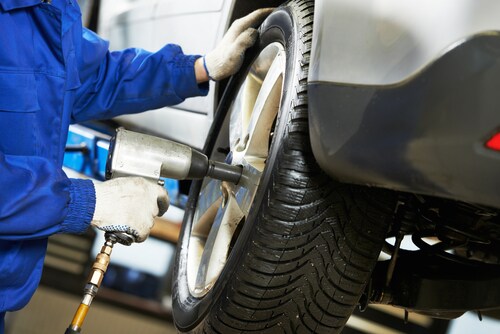 It's advised to have your tires rotated at the minimum every 7,500 miles. You can also have this service done at the same time you're getting your oil changed. This will let you get two key services done in one quick and convenient appointment.

Get Your Tires Quickly Rotated at Our Service Center
If you're due for a tire rotation, schedule an appointment with our service center here at Audi Peabody. Our team of certified technicians will be able to quickly have your tires rotated and get you back to smooth and controlled driving around Peabody, Danvers, and Beverly.
They can even inspect your tires to make sure they're properly inflated and there's still enough tread left on them, so you have the peace of mind knowing they'll help give you a controlled and safe ride.