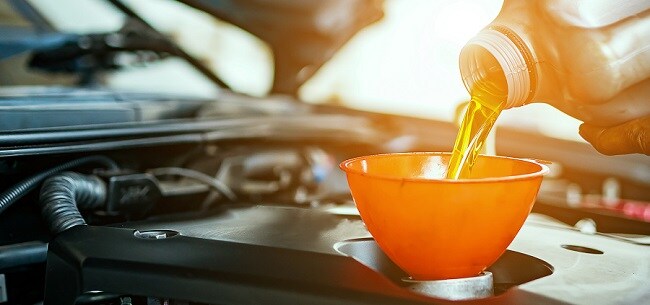 The engine is a crucial component of a car, and the oil is what keeps it running. It lubricates the many moving parts and keeps the engine nice and cool. Over time, dirt will build up in the oil, causing it to not function as well as before-and that's why it's important to regularly get an oil change and supply the vehicle with clean, fresh oil. 
Drivers in Peabody, Danvers, and Beverly often want to know how long an oil change takes. An oil change usually takes around 30-45 minutes. We'll go over more below. We'll also tell you how often you should get an oil change and where one can be done today. Learn all about oil changes and contact us at Audi Peabody if you have any questions! Schedule your oil change here if you're ready for service.
How Long Does It Take for an Oil Change?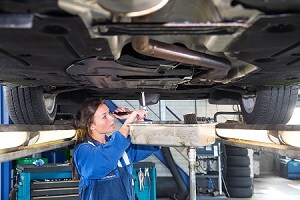 An oil change usually takes about 30-45 minutes, and the process goes as follows...
Lift the car and place a bucket under the oil pan.
Open the drain bolt in the oil pan and let the old oil empty out of the engine.
Remove the old oil filter and put a new one in.
Pour new oil into the engine.
Bring the car back down to the ground and check the oil level.
How Often Do You Have to Get Your Oil Changed?
How often you should get an oil change depends on your car, type of oil, and driving patterns. If you have an older vehicle, it shoul
If you drive in extreme conditions, you may need to get an oil change more frequently. Some examples get changed every 3,000 miles. Newer cars can get it done every 5,000 to 7,000 miles. If your car uses synthetic oil, it can get changed after 15,000 miles. Still, keep in mind that these numbers are just estimates. You'll want to check your owner's manual for the exact number of miles.
Making frequent short trips (five miles in normal temperatures and 10 miles in extremely cold temperatures).
Driving in constant stop-and-go traffic.
Using your vehicle to tow heavy loads.
Driving on dusty, sandy, or gravelly roads.
Leave It To the Audi Peabody Experts

 
While an oil change could be done yourself, we recommend letting a professional take care of it. Our certified technicians have years of experience performing oil changes on various automobiles. They'll use quality oil, with the type that's right for your car.
If you want to wait for your car to be serviced, you can do so in our relaxing lounge. Here, you'll find gourmet coffee, complimentary soda and snacks, and flat-screen HD TVs. However, if you need to get back to your routine, we have courtesy shuttles that'll take you where you need to go.
We also have oil change specials for further peace of mind. Still, be sure to mention the special when you schedule an oil change.
Schedule an Oil Change Today! 
If you need an oil change near Peabody, Danvers, or Beverly, then schedule service at Audi Peabody. Supply us with some information about your car, and we'll confirm a day and time that's most convenient for you.
Don't wait. Schedule an oil change today!