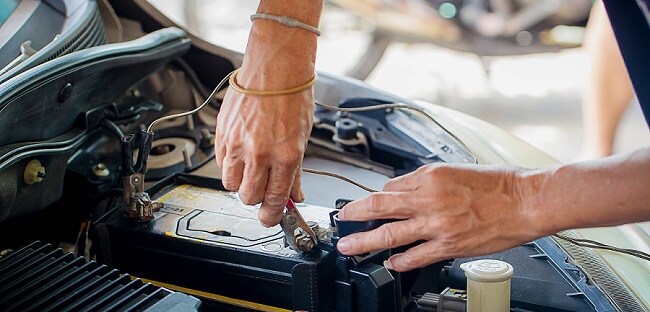 The battery is one of the most important parts of your car. If it's not working, the car won't run, and you won't be able to travel around Peabody, Danvers or Beverly.
If your car battery isn't performing as well as before, you should replace it as soon as possible. Below we'll give a breakdown on car batteries and where you can have a replacement made. Read through our car battery replacement guide below, and contact us at Ira Audi of Peabody if you have any questions.
Our Educational Car Battery Guides:
All About Car Batteries
First, it's important to understand how a car battery operates. Basically, the battery is the heart of the vehicle, constantly pumping a stream of life into it. Without a heart, you don't have life. Similarly, without a battery, the car won't have life.
A battery has two main functions. First, it will start the car by delivering voltage to the starter. This is done by converting chemical energy into electrical energy. The second function of the battery is to keep the vehicle moving by providing enough energy to keep the car running throughout your commute.
The battery is closely tied to the car's starting and charging systems. Therefore, it's essential that it's working properly. If not, it will need to be replaced.
Signs of a Failing Battery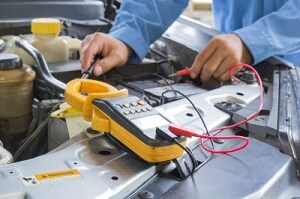 It's highly recommended to have the battery looked at before it completely dies. So, how do you know when it's failing? Several signs to look for include:
Slow engine crank: If it takes longer than normal to start the engine, the battery could be dying.
Leaking battery: A leaking battery causes corrosion around the posts, where the + and - cable connections are located. If the gunk doesn't get removed, the car might not be able to start.
Swelling or bloating battery case: This usually occurs in excessive heat. When the case swells, it decreases the battery life.
Old age: A car battery usually lasts about four years. If you're not sure how old it is, you should be able to find the manufacture date on the battery case.
Check engine light: The appearance of this light can mean one of several things. It could mean a weakening battery. It could also mean there's something wrong with the alternator or some other part of the electrical system. Either way, you'll need to get the car looked at by a professional as soon as possible.
Schedule a Car Battery Replacement! 
If you notice any of the above warning signs, then you'll want to get the battery replaced as soon as possible. To do that, simply schedule service at Ira Audi of Peabody.
At our state-of-the-art service center, you'll find a team of highly trained and certified technicians. They have years of experience working with car batteries. Therefore, they can properly replace your current one with a brand-new one. Not only will they use genuine parts, but they'll work quickly and efficiently to get you back on the road as soon as possible.
So, if you need a car battery replacement near Peabody, Danvers or Beverly, then schedule service today!