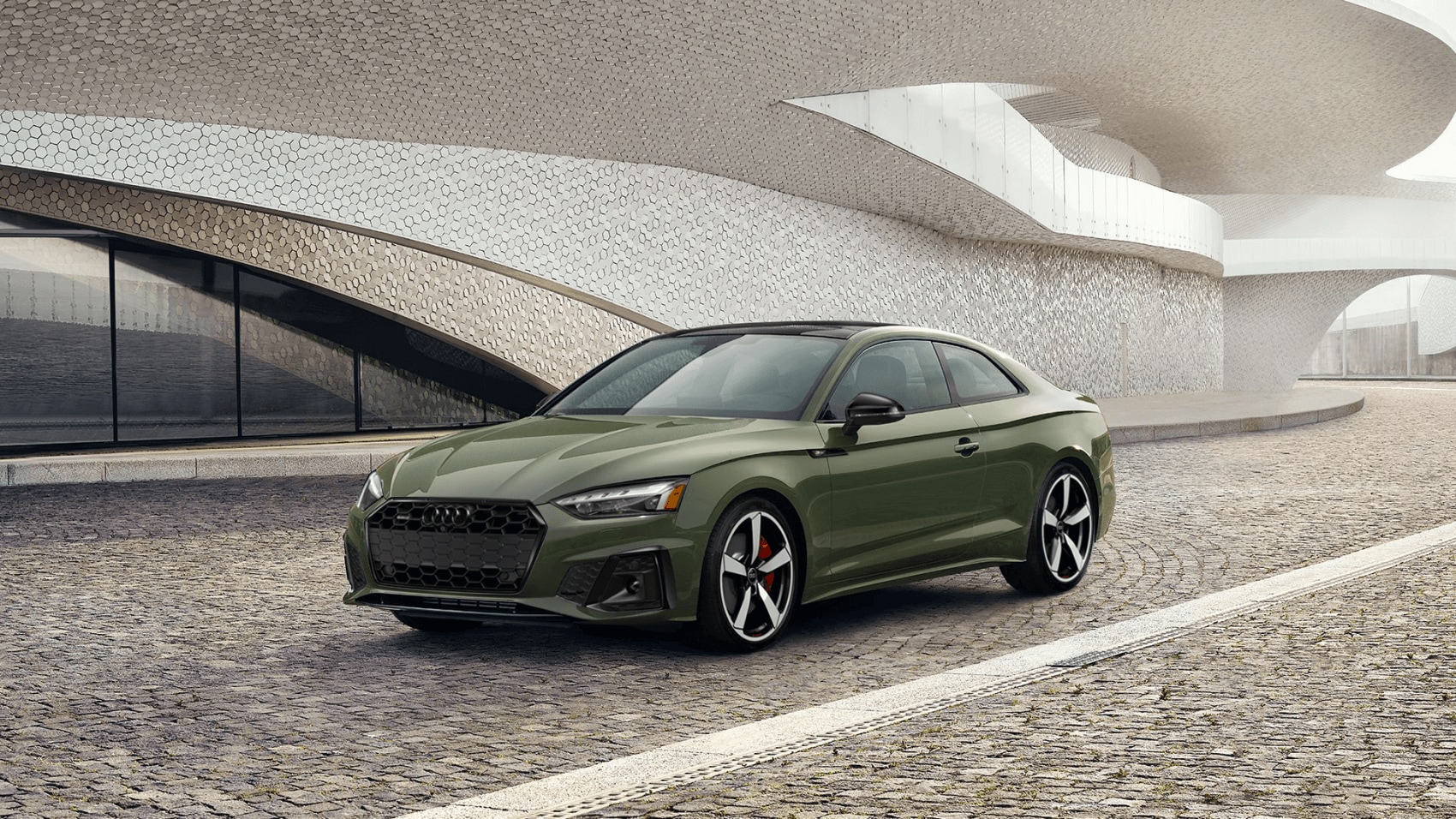 If you're looking for a new vehicle near Peabody, Danvers, or Beverly, the first step will be to select which one is right for your needs and lifestyle. After that, you'll need to decide if you want to buy or lease it.
Our team at Audi Peabody will go over several factors that'll help determine which option is best for you. Here are some things to consider when you buy vs. lease a car:
| | |
| --- | --- |
|  Leasing a Car  |  Buying a Car |
|  Less money upfront |  Sizable down payment  |
|  Lower monthly payment |  Higher monthly payment  |
|  No trade-in available  |  Trade-in value applied to next car  |
|  No potential for negative equity |  Negative equity if you sell your car before it's paid off |
| Maintenance is usually covered under warranty |  After warranty expires, owner is responsible for maintenance |
| Limited mileage according to leasing terms |  No limit on mileage |
1. Monthly Budget
When it comes to buying vs leasing there is a difference when it comes to budget. When you lease a vehicle, you usually have a lower monthly payment than if you'd bought the car. That's because with a lease, you're only paying for the car's depreciation. But, if you buy a vehicle, you have to pay for the whole cost of the car, which would affect your monthly bills.
For example, if you're paying off a $20,000 car for five years at a 6% interest rate, you'll be paying $608 a month. However, if you're leasing the vehicle, the first three years would only cost you $350 a month (which is usually how long a lease term lasts, anyway).
2. Down Payment & Initial Fees
When you pay off a chunk of the car's cost initially, whether through a down payment or trade-in, you'll lower your monthly payments from the get-go.
If you buy a car, it's recommended that you put down 20% of the total cost. However, many lease agreements have low or zero down payments. Plus, you'll pay less on sales tax on a lease vs. a loan. This means that leasing will have a smaller impact on your budget and cash balance.
3. How Often You Drive
Before signing a lease agreement, there are several things you'll need to determine. One of them is how many miles you'll be driving every year.
You could sign up for anywhere from 5,000 to 15,000 miles a year for your lease agreement. However, if you go over that allotted number, you'll have to pay overage fees.
Many companies charge 15 to 20 cents a mile for any additional miles. So, if you drive 5,000 miles over the agreed number, at 20 cents a mile, then that would cost you $1,000.
But, if you bought the car, you wouldn't have to think about any sort of mileage fees. That's because when you own a vehicle, you're not restricted to stay under a certain number of miles a year. As a result, you could easily take a cross-country road trip, if you wanted.
4. Vehicle Condition
Another thing you'll have to consider before leasing a car is how hard you may be on it. For example, if your vehicle is at a high risk of damage from kids or other hazards, then you may not want to lease it.
That's because when the lease term is up, you have to return it to the dealership in almost the same condition as when you first got it. Most leases will take care of minor wear and tear. However, anything more significant than that, and you could be charged for it.
On the other hand, when you own an automobile, you don't need to return it to the dealership. Therefore, you don't need to be too concerned about any possible dents or scratches on the automobile. But keep in mind that if you ever want to sell it or trade it in the future, you'll want to make sure it's in good condition. The better it looks and performs, the more money you'll get for a new ride.
Buy vs Lease: Verdict
Whether you buy or lease a car, you'll be prone to various advantages and possible drawbacks. You'll need to consider all the factors to determine which one will be right for you. We hope we answered all you questions about buying and leasing a car. 
Luckily, you don't have to make that decision alone. Our team at Audi Peabody will go over all your options when it comes to getting a new car near Peabody, Danvers, or Beverly.
To get started, contact us today. We look forward to working with you!