Audi, BMW, and Mercedes-Benz are three popular German car brands. While each manufacturer offers their own impressive lineup of vehicles, one manages to stand out from the rest.
We'll tell you which one that is in this Audi vs. BMW vs. Mercedes-Benz review, created by Audi Peabody. Read through the information below, and contact our dealership near Peabody, Danvers, and Beverly if you have any questions!
Performance Comparison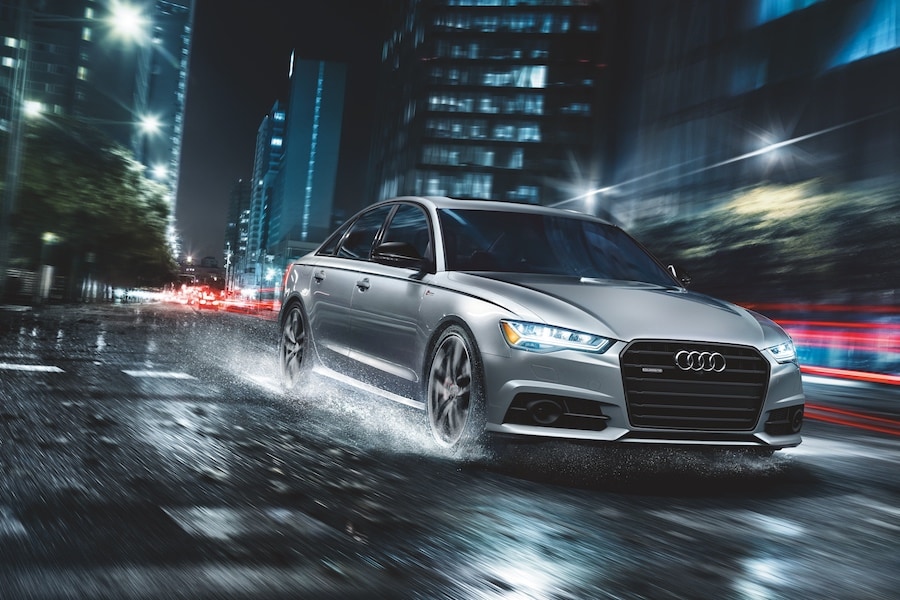 The Audi R8 Spyder offers a 5.2L FSI® dual-injection V10 engine that churns out up to 602 horsepower and 413 lb-ft of torque. With this piece of engineering, you'll push back in your seat as the vehicle can go from 0-60 MPH in just 3.3 seconds. The BMW M5 is pretty comparable, with its engine delivering 617 horsepower. However, the AMG GT Roadster falls a bit short, with its engine producing just 550 horsepower.
The Audi model is also a bit more efficient, achieving an EPA-estimated 25 highway MPG.* The Mercedes-Benz vehicle, on the other hand, achieves only an EPA-estimated 21 highway MPG. If you want to spend more time zooming down the highway, you may want to stick with the Audi R8 Spyder.
Furthermore, each vehicle offers different drivetrains. The Mercedes-Benz AMG GT Roadster comes in rear-wheel drive (RWD). The BMW M5 comes in RWD or all-wheel drive (AWD). Finally, the Audi R8 Spyder comes standard with quattro® AWD.
The Audi system actually emulates a RWD vehicle. However, it can send 100% of the available torque to the front axle when needed. If you want a sporty vehicle that can handle any road surface at any time of year, the R8 Spyder may be ideal for you.
LEARN MORE: Check out more car comparisons here!
Interior Comparison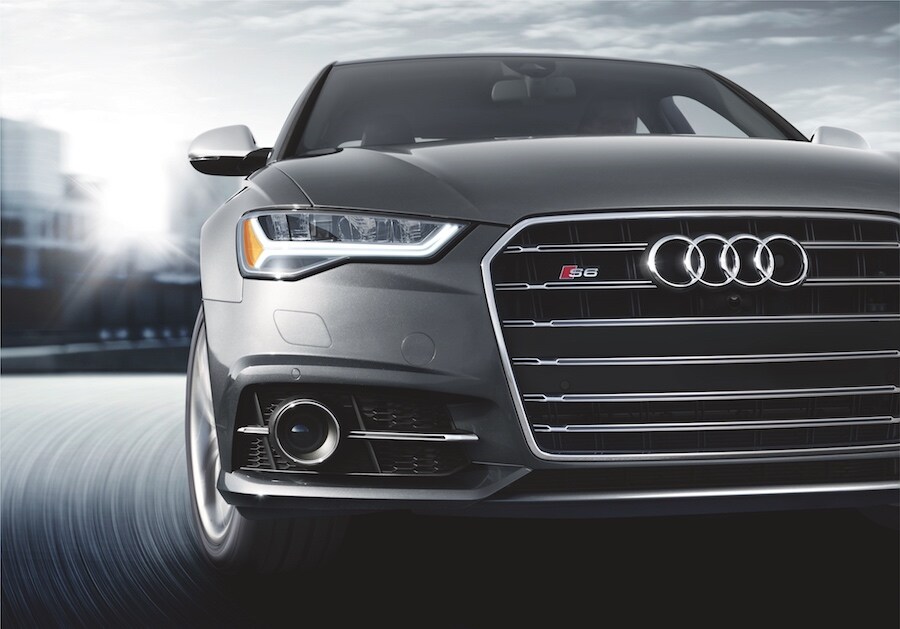 Naturally, since Audi, BMW, and Mercedes-Benz are all luxury car brands, their vehicles have attractive cabins filled with high-quality materials. According to U.S. News & World Report, though, Audi models have the best interiors. In fact, when comparing luxury and non-luxury brands, they rank Audi toward the very top. Mercedes-Benz comes in at the bottom, and BMW doesn't even make the list.
To give you a sense of these brands' interiors, we've compared the Audi A5, BMW 3 Series, and Mercedes-Benz CLA-Class. The Mercedes-Benz CLA-Class does have a premium-looking interior with solid build quality. However, hard plastics throughout the cabin prevent it from being on the same level as competitors.
The BMW 3 Series is a bit of a step up, offering materials ranging from standard synthetic leather to available trims with finishes like Burl Walnut or Aluminum. Like the CLA-Class, the 3 Series has heated front seats; however, unlike the Mercedes-Benz vehicle, it has heated rear seats as well, so everyone can stay cozy on especially cold nights.
In the end, the Audi A5 has a sleek, modern interior with tons of top-notch materials inside. Not only does it offer heated front seats-it has ventilated front seats and a heated steering wheel to boot. Additionally, it offers front seats with a messaging function, so you can work out any aches and pains you may develop throughout the day.
Audi vs BMW vs Mercedes-Benz: The Verdict
As you can see, each car brand carries models that have a lot to offer drivers near Peabody, Danvers, and Beverly. However, when it comes down to it, Audi comes out on top in the categories that matter most.
Whether you have a specific Audi in mind or simply want to browse our lineup, you can stop by Audi Peabody today. We'll have you test drive a few models so you can find your dream car in no time!
*EPA estimates. Your mileage and emissions will vary and depend on several factors, including your driving habits and vehicle condition. See www.fueleconomy.gov for details.