There are so many awesome Audi models out there: the Audi A3, the Audi A5, the Audi Q3, the Audi Q5, the Audi S5, and the Audi SQ5. However, with so many different options available, it might seem overwhelming when you try to decide which one is right for you. That's where we come in.
Our team here at Ira Audi of Peabody created this extensive Audi review library for our customers near Peabody, Danvers, Beverly, and the surrounding Massachusetts communities. What will you find here? 
You'll find a ton of Audi sedan and coupe reviews along with new reviews on the latest Audi SUV and crossover models. We encourage you to browse this page right now to find a model that interests you.
How can Audi coupe and SUV reviews help me?
Many people have asked this question as they begin their automotive research; however, few have asked this question after finishing it because the answer becomes so readily apparent as you move forward. We believe that the Audi reviews on this page will become the cornerstone of your process.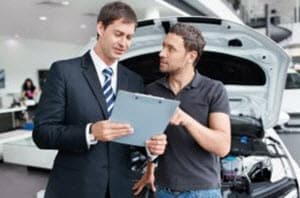 Let's say that you have no clue what you want, what you need, or what you can afford. These articles will open your mind by introducing you to models and features you hadn't considered.
On the other hand, let's say that you don't know how to move forward because there are just too many options available. Reading these guides will narrow things down so you can get the most out of your test drives. After all, the test drive is the most important part of all.
Check out our Audi vehicle reviews today!
Do you live around Peabody, MA? Good! If so, browse the Audi articles on this page today.
Do you live in Danvers, MA? Great! If so, browse the Audi reviews on this page right away.
Do you live near Beverly, MA? Awesome! If so, browse the Audi vehicle reviews on this page ASAP.
Here at Ira Audi of Peabody, we love our customers and we're here to serve you. Contact us now!
2017 Model Reviews