To get around Peabody, Danvers, and Beverly, Massachusetts, you want a reliable yet high-tech SUV. Driving an SUV sounds like the right choice for versatility and innovation that streamlines each trip. With several well-rounded vehicles out there, like the 2020 Audi Q8 and the Range Rover Sport, which SUV offers you more unique features?
Audi Peabody devised the solution you need to select the perfect SUV-a comparison of the 2020 Audi Q8 vs. Range Rover Sport. We dive into the details and weigh the standard features and available options to show you which gives you more. Let's take a look!
Audi Q8 vs Range Rover Sport Space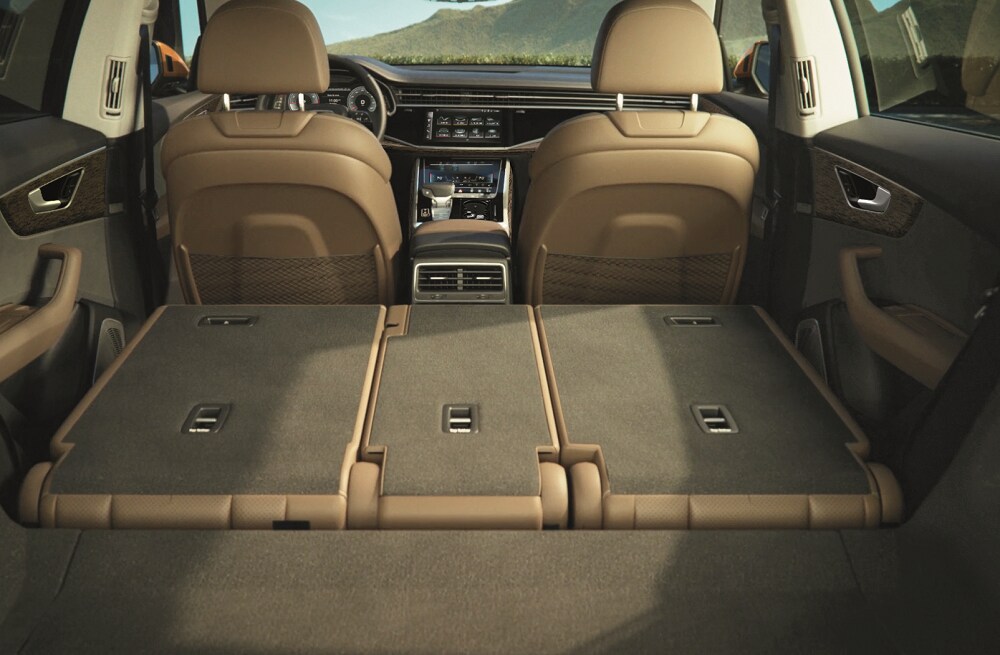 Sometimes, you try to fit an item in the trunk like a hockey stick or a long piece of plywood and realize that if you had just a little bit more space that you wouldn't have to awkwardly stuff the item in a strange diagonal direction. In the Q8, extra space can be yours with 60.7 cubic feet. Almost one unit less comes in the Range Rover Sport with 59.5 cubic feet.
Relaxing Comfort
Just knowing that you can sink into comfort may create unexpected anticipation, especially when driving on a cold winter's night. Tuck yourself into cozy standard heated front seats in the Q8 to take away the outdoor chill. The Range Rover Sport gives you the option of heated front seats.
Ambient lighting makes a car cabin into a homey haven and may even reflect your mood when you customize colors to bathe your interior. Both SUVs feature available ambient lighting, which keeps you calm or starts up the party atmosphere before an exciting night out.
Here's the difference: the Q8 Contour/Ambient LED interior lighting package offers 30 different colors-practically one for each day of the month--that radiate whatever you may be feeling. The Range Rover Sport Configurable Ambient Lighting limits your choices to 10.  
Tech Q8 vs Range Rover Sport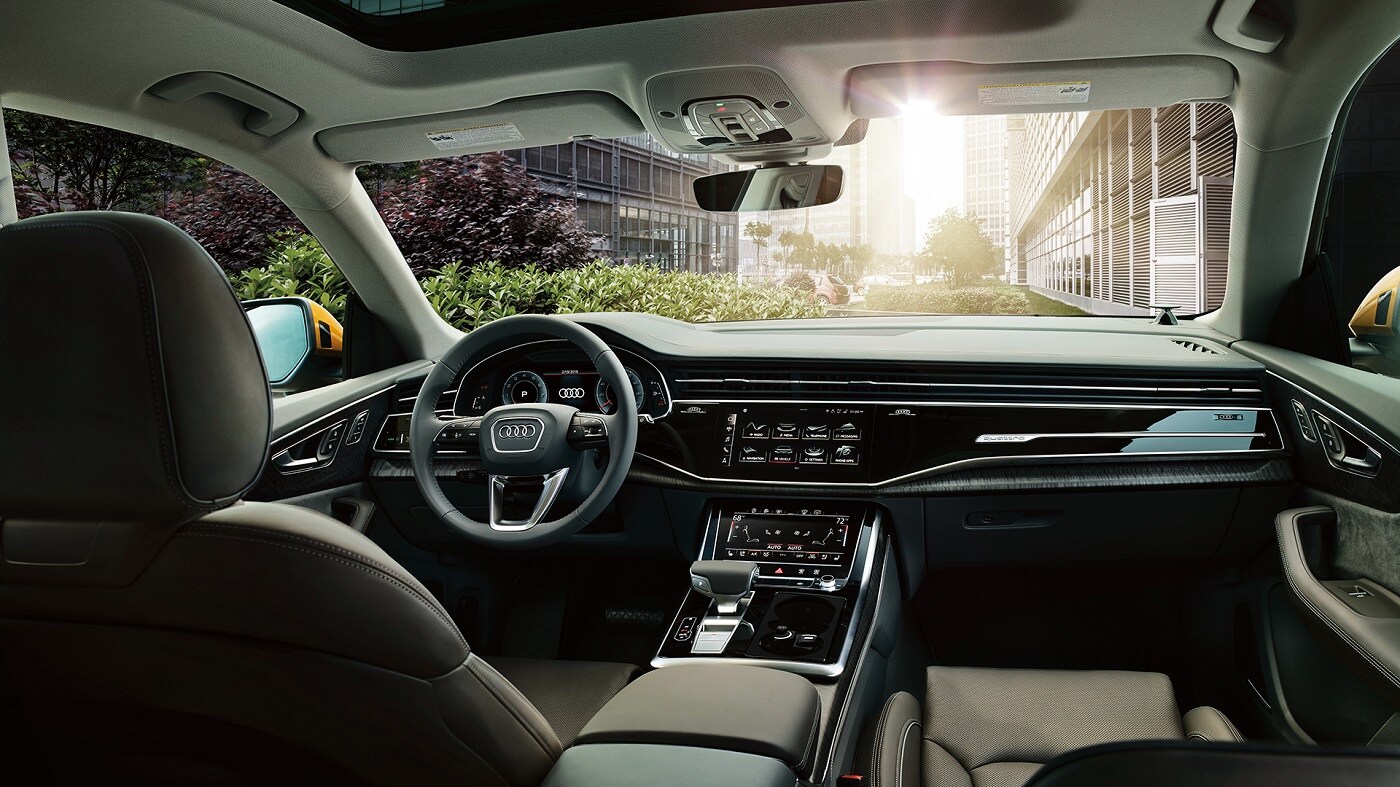 Plenty of tech options find places to lurk in each SUV, which you can tinker with to your tech-loving heart's delight. If you want unique features, check out the Q8. Amazon Alexa integration comes standard to add items to your shopping list or control your home remotely with the help of your good old gal pal. The Range Rover Sport does not contain this feature.
Remember the days of quickly jotting down a restaurant on a piece of paper and toting it along to your car? Save a tree and enter the name by writing the restaurant right into the Q8 available handwriting recognition with MMI® touch response system. It's another feature that the Range Rover Sport does not have.
If you use your SUV at night, you will be very interested in the Q8. It provides an available night vision assistant with large animal and pedestrian detection, which adds an extra pair of eyes and layer of protection during late night drives and on dark rural roads. Again, the Range Rover Sport does not offer any comparable feature.
Which SUV Gives You More? 2020 Audi Q8 or Range Rover Sport
Finding the perfect SUV for your trips in Peabody, Danvers, and Beverly may entail diving into the details. Each vehicle in the comparison between the 2020 Audi Q8 and the Range Rover Sport gives you high-tech features, but which one gives you more? Come down to Audi Peabody to take a test drive and see for yourself!