When we buy a new car, we're often not thinking about future maintenance. As a result, when the discussion of how often specific services need to be performed, we're often not entirely sure. In the Peabody, Danvers, and Beverly areas, you'll want to keep up with routine maintenance in order to keep your vehicle running the way it should.
However, if you're not sure when to schedule each service or what you should be looking out for with your car, the answers may not be common knowledge. At Audi Peabody, we're here to help get you the answers you need. We've assembled this helpful FAQ to answer some of your most common questions, so your vehicle will continue to function at its optimal level.
If your vehicle runs on synthetic oil, as many newer models do, the manufacturer recommendation for oil changes is every 7,500 miles. However, if you're driving an older vehicle that still uses traditional motor oil, we recommend every 3,000 miles, especially if your vehicle has higher mileage.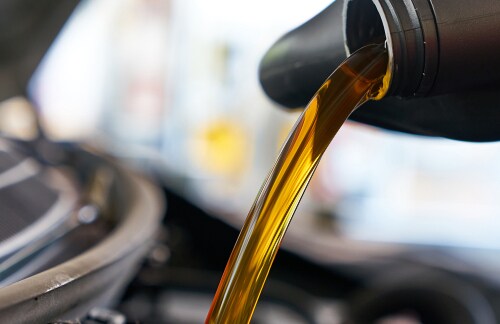 Synthetic oil is motor oil for your vehicle that is made up of only man-made chemicals, so there is no natural crude oil contained within. As a result, the engine is bit better lubricated, the oil flows better in extreme temperatures and has a longer life than that of traditional motor oil.
Depending on where you take your vehicle to have the oil changed, it can take up to an hour to change the oil. However, many facilities have oil changes down to a science and it can be done in about thirty minutes and sometimes even less. The time will be largely dependent upon how much oil your vehicle requires, if it needs other fluids, and other circumstances.
Besides draining out the entirety of your dirty and used oil, your service technician will also replace the oil filter and replace the old oil with new. In addition, they will typically check and top off any fluids that appear to be low, including your coolant and windshield wiper fluid. If you're at a full-service facility, they will also take a look at your headlights, taillights, hoses, and other features of your vehicle.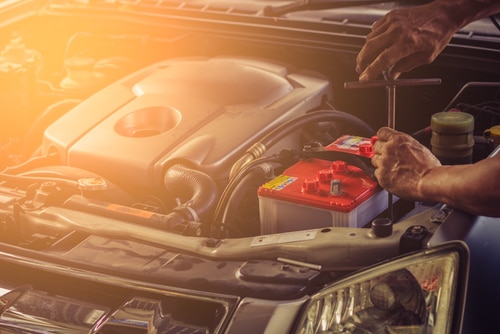 A car battery is meant to last between three to five years but may last longer if properly cared for. By making an effort to ensure that your vehicle is getting the appropriate charge based on the distances you're driving and that your lights aren't allowed to drain the power overnight, you'll drastically prolong the standard life of your battery. You'll also want to keep up with maintaining the corrosion around where the cables connect.

It is recommended that you rotate your tires every 7,500 miles or whenever you get an oil change. However, any time you replace a tire or a set of tires, you'll want to rotate them as well. This ensures that you're getting the maximum usefulness from your vehicle and prolonging the life of your tire treads.
There are several answers to this question; it could be one of three different car parts. The first is the battery, and the way to figure out if it is this is to jump start your vehicle. If it starts up and continues to run, you've got a battery issue. If you jump your vehicle and it starts, but quickly dies off again, this is indicative of an alternator problem. If you're experiencing an issue with your starter, your vehicle will not respond to a jump start and you'll hear an audible clicking sound.
Schedule Your Auto Maintenance Today! 
If you need help to maintain your vehicle, you'll want to join us from the Peabody, Danvers, or Beverly area and pay a visit to our in-house service center. Our team of highly trained and certified technicians can perform everything from routine maintenance like oil changes and fluid checks to more complex repairs. At Audi Peabody, we're here for you and your car, so schedule an appointment with us today.