If you're interested in leasing a new Audi near Peabody, Danvers, or Beverly, our dealership offers great deals and offers on your favorite models. View our current Audi Lease deals here or continue reading to learn more about the benefits of leasing an Audi. And if you have any questions on the leasing process or Audi lease deals in Peabody, MA, then don't hesitate to contact us at Audi Peabody and we will help you through the leasing process. 
Benefits of Leasing
There are several reasons why some people prefer to lease a vehicle as opposed to owning one. One big reason is a lease lets you constantly enjoy the latest technologies. That's because a lease term usually lasts three years. Once that time period is up, you can exchange the vehicle for one that has even more amenities than before.
Plus, lease payments are usually less per month than loan payments. If you're leasing a car, you're simply paying off its depreciation. But if you're buying a car, you have to pay off its entire cost.
And if you love getting a new car every few years anyway, then leasing may be the way to go.
Leasing an Audi Model
If you lease an Audi at our dealership, you'll experience many advantages. Not only will the monthly payments be lower, but you'll also get:
Flexible lease terms and options
The ability to trade in your vehicle for a newer Audi model or buy your vehicle at a predetermined price
A range of mileage options that'll suit your lifestyle
Plus, we have various leasing offers that you can check out on our website. With each one, you'll start with a low down payment, which will also make your monthly payments easy to work with. These offers are good for select new Audi models, which you can learn more about at our finance center.
Audi Leases by Model:
Audi Owner Experience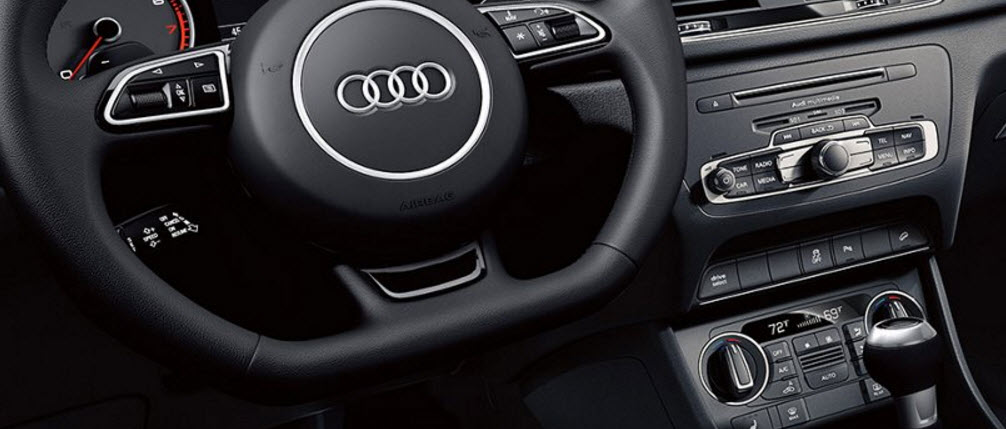 When you lease your new Audi, you'll be part of the Audi owner experience. You'll make payments through Audi Financial Services (AFS), where you'll get amenities like:
Online account management
Dedicated, U.S.-based call center
Wide selection of protection plans that are right for your budget
You can make your payments conveniently online, where you can opt for recurring automatic payments. If you have any questions, our dealership or AFS will be available to you whenever you need assistance.
Plus, if you wish to end your lease a bit early, or want to keep the car for a long time, we can help. Simply contact our finance center, and we'll walk you through preparing for the lease-end process.
Check Out Our Audi Lease Deals Today!
As you can see, there are many reasons why leasing an Audi near Peabody, Danvers, or Beverly could be great for your needs and lifestyle.
If you're ready to get started, then browse our lease offers at Audi Peabody. Our goal is to get you in a great new Audi, and we'll work hard to make the leasing process as easy and streamlined as possible. Check out our lease deals and come in for a test drive today! 
So, don't wait. Contact us today!