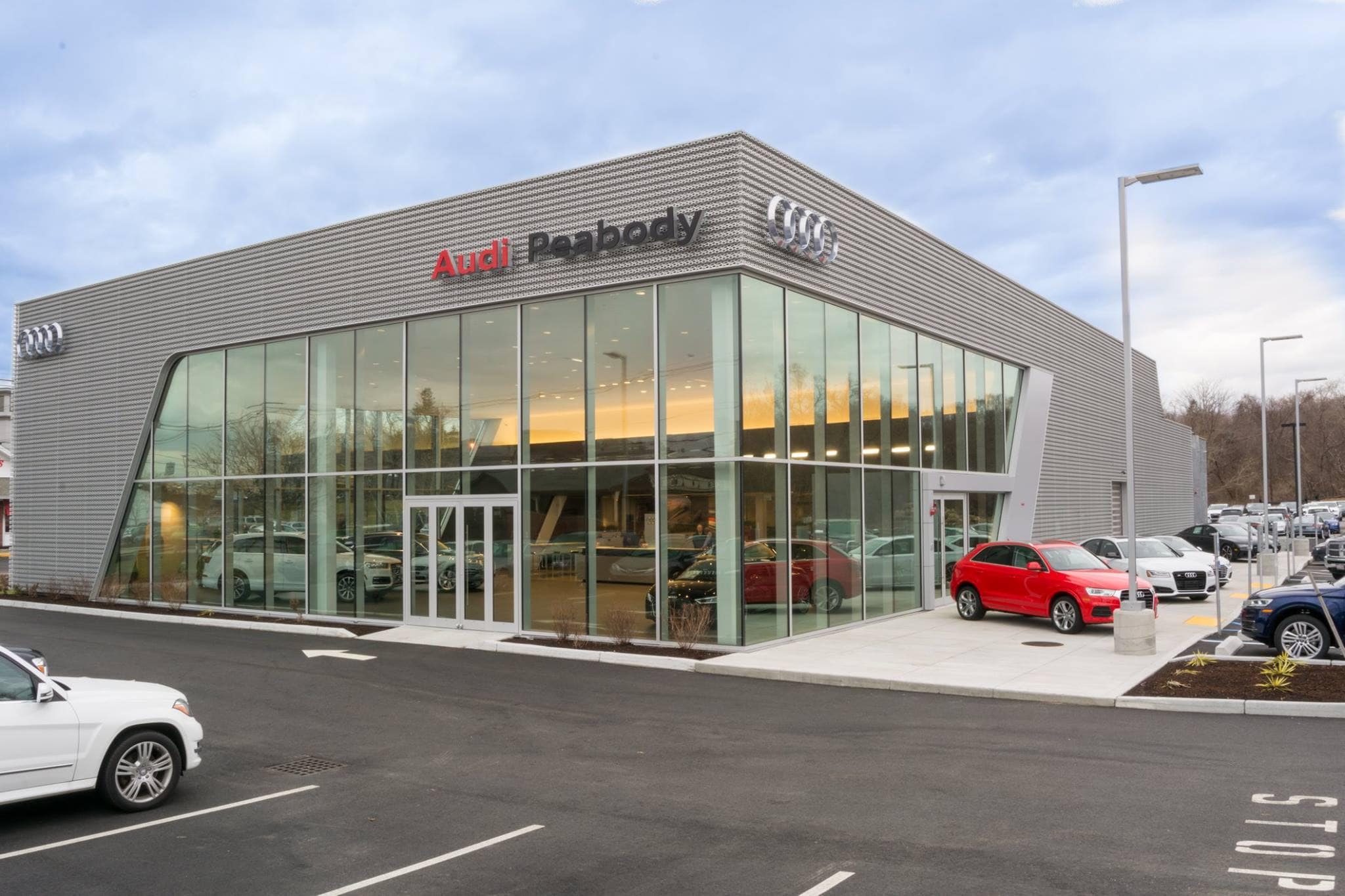 Finding a top-of-the-line Audi dealership can seem difficult at times. After all, it's not like we're talking about one of these other, more commonplace brands, whose showrooms you see on practically every corner. We're talking about Audi, a luxury brand that's reserved for high-class drivers-drivers like you. If you're searching for an Audi dealer near you, your search is over!
Welcome to Audi Peabody, your full-service Audi dealership. We offer an extensive inventory of new, used, and certified pre-owned Audi vehicles, as well as Audi financing, lease offers, and Service and Parts departments. Learn more about our dealership right here on our website or skip to browsing our Audi Inventory. Continue reading to learn more about our service areas and contact us with any questions today! 
Our Audi Dealership 
Here's the bottom line: If you're looking for one of the top Audi dealers in MA, then you can finally stop looking, because you found us: Audi Peabody. We're right here at 252 Andover Street in Peabody.
So, if you live in Danvers, that means that we're merely an 11-minute drive away via MA-128 North; and, if you live in Beverly, we're only about 12 minutes away via MA-128 North. Really quick and easy trips!
Contact us today for more information!
Our Service Areas near You:
Audi Dealer MA
Audi Dealers Massachusetts 
Audi near Andover, MA
Audi near Beverly, MA
Audi near Danvers, MA
Audi near Essex, MA
Audi near Georgetown, MA
Audi near Gloucester, MA
Audi near Haverhill, MA
Audi near Ipswich, MA
Audi near Lynn, MA
Audi near Malden, MA
Audi near Marblehead, MA
Audi near Middleton, MA
Audi near Newburyport, MA
Audi near North Andover, MA
Audi near Peabody, MA
Audi near Salem, MA
Audi near Saugus, MA
Audi near Wakefield, MA
New England Audi Dealers
Used Audi Dealer near Andover, MA